3322 N. Milwaukee Ave
Chicago, IL 60641
view map
Tel: (773) 205-6993
Fax: (773) 205-6994

Advanced Medical Supply, Inc is accredited with a Gold Seal of Approval by the Joint Commission Accreditation Program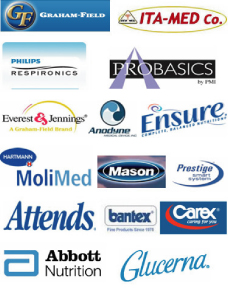 Our Mission
We strive to improve the health of our clients/patients in a manner that distinguishes us in our industry. Client's rights, responsibilities, dignity and confidentiality are our highest priority. We constantly provide our staff members with updates in the latest home healthcare technology.
Some of the Products that Our Company Provides:
• Scooters • Wheelchairs • Power Wheelchairs • Power Lift Chairs • Walkers • Transport Wheelchairs • Wheeled Walkers • Oxygen Concentrators • Oxygen Portable Tanks • Shower Benches/Chairs • Bedside Commodes • Raised Toilet Seats • Air/Gel Mattresses and other Pressure Reducing Support Surfaces • Hospital Beds • Bedding Supplies • Compression stockings • Lumbar Supports • C-PAP/BiPAP Supplies • Incontinence Products and Supplies • Pillows • Wheelchair Cushions • Enteral Feeding Products • Weight Management Nutrition Supplements • Blood Pressure Measurement • Carpal Tunnel Braces • Medical Oxygen Supplies • Cast Protectors • Bed Wedges • Nebulizers • And Many More To see the full list of products go to Our Products.